Bumper Box of Luxury Rolls
Our signature sausage rolls are best bought in bulk - filing your freezer or fridge with the promise of quick and easy meals with none of the hassle of cooking. These boxes contains 7 of each of our Original Sausage Roll, our Sheriff Roll (garlic, black pepper and a warming smidgen of chilli) and our much loved Forest Ridgeback Wild Boar Rolls. Each of these rolls is made with outstanding locally grown rare native-breed pork, decorated and wrapped in our signature, tasty thin pastry.
Serves:
21 individual c.180g rolls which can be served whole or sliced to make them go further.
Weight:
c.4kg.
Suitable for home freezing and for eating cold or serving hot.

Allergens:  Gluten (Wheat), Egg, Sulphites
Delivery Information
We have four despatch days a week:  Monday, Tuesday, Wednesday and Thursday (excluding bank holidays).  
Owing to the nature of our products (handmade to order, perishable, and requiring refrigeration for food safety), and the delivery services available, we are unable to despatch goods on a Friday.  You will be advised of your tracking reference, so that you (and we) are able to follow the parcel to its destination.
Orders received up to 14.00 on a Monday will be despatched no later than 3pm on  Wednesday on a 1+ day delivery service.
Orders received up to  14.00 on a Tuesday will be despatched no later than 3pm on Thursday on a 1+ day delivery service.
Orders received after 14.00 on a Tuesday and before 14.00 on a Saturday will be despatched no later than 3pm on a Monday on a 1+ day delivery service.
Orders received after 14.00 on a Saturday, up to 14.00 on a Sunday will be despatched no later than 3pm on Tuesday on a 1+ day delivery service.. 
Our ability to make and deliver perishable goods may be affected by bank holidays.
We deliver using the (currently available) 1+day services from UPS or APC, and on occasions we use Royal Mail for some of the smaller items. All of our perishable products are sent to you made freshly to order, and are securely packed for despatch for safe delivery.
Except for those parcels going to more remote destinations which may take a little longer, and where matters beyond our control affect delivery such as - but not limited to - COVID, weather issues, strikes, vehicle breakdown, most parcels should arrive within 36 hours of despatch.  
We are unable to guarantee delivery for any particular time or day as we have been advised by the courier companies that there are factors affecting their ability to promise delivery times.  However we pay for the fastest service we are able to secure for you on the day we order the service.  It is therefore essential that, when placing your order, you provide instructions for the courier company should you happen to be out when your goods are delivered. This could be an alternative house number, or in a safe place on your property such as in your garage or porch where a suitable place for chilled goods is located. 
Please let us know as soon as possible if your order has not arrived within the time frame detailed on your tracking email. If any doubt contact our team on 01594 530580.
Thank you.  We hope you enjoy your Cinderhill Farm Products!
Save 10% off your first order when you sign up to our newsletter and be the first to know about new products and offers.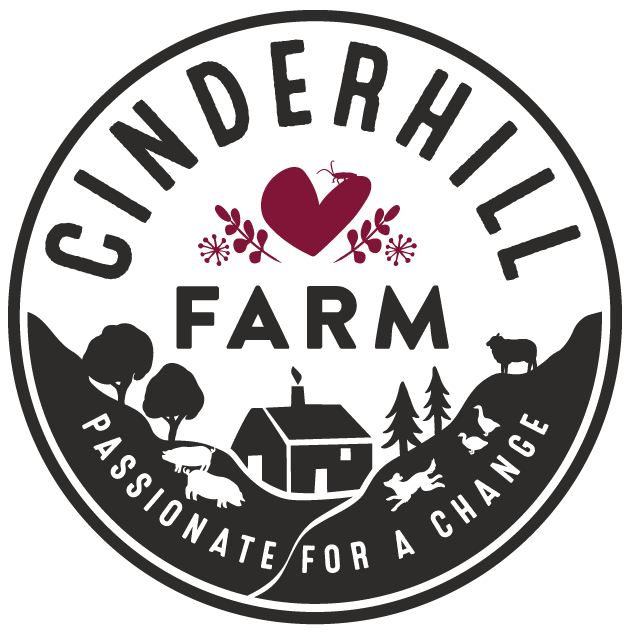 Cinderhill Farm, Lower Cinderhill
St Briavels, Lydney
GLoucestershire, GL15 6QF
Registered Company No 9415090